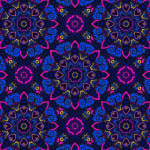 Print your own designs.
Design your own cards or choose ready-made motifs. For the correct translation into your national language, you can find the translations already tested and certified by us under Partner. English is the main language, which must always be printed on the cards. If you want to add one or more languages to the cards, you are free to do so.
The elephant must appear at least once on each card in a minimum size of 12 millimeters.
Please give us as organizers of this project a feedback, where and how you realize this project.
We will publish all contributors in the Partners section.
If you want us to use given layouts, just send us your registration and you can download the print data.

Voluntary license fee.
Support the project with a voluntary license fee. Our suggestion is one cent per printed card. With the royalties we receive we support social projects that can be proposed by the licensees. On this page, under Donation, we will publish these charity projects.
Thank you for your support.